Field Day Photo Album 2018
It was a good Field Day, with a great picnic dinner Saturday night catered by HyVee with potluck items contributed by many.
A big "Thank You" to all who participated! Field Day can be a lot of fun, so if you didn't make it out this year, plan for sure to be there next year.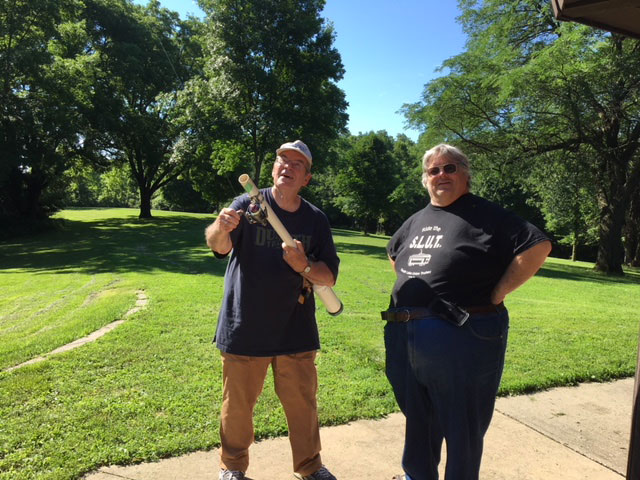 Using an air cannon to shoot a line over a tree.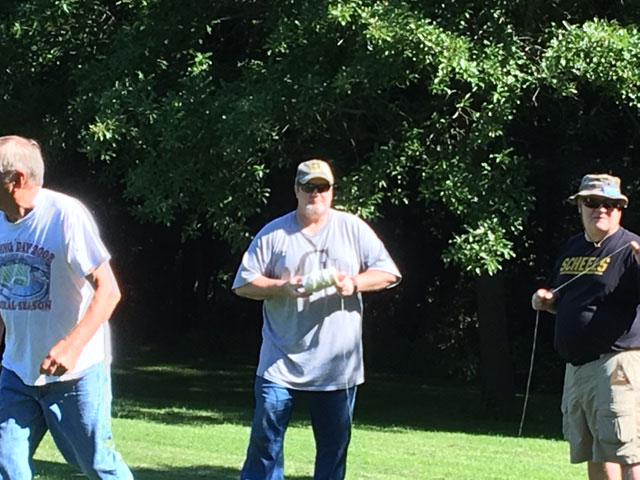 Unwinding cord to support the wire antennas.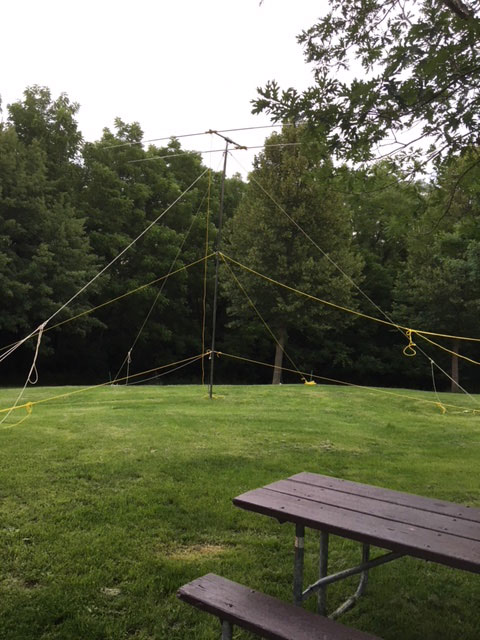 One of the two Yagi antennas we used.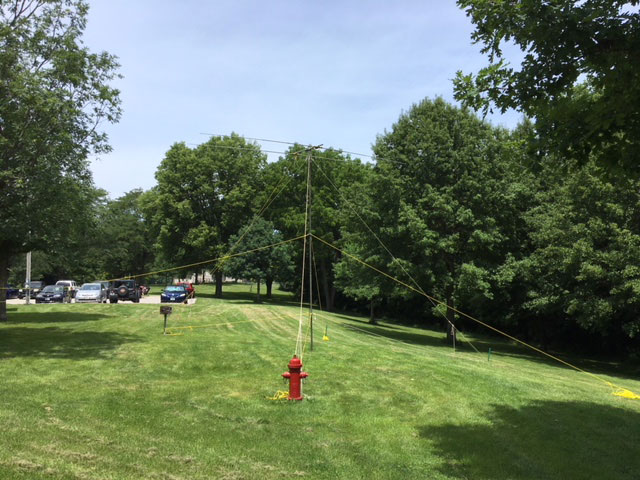 The second Yagi antenna.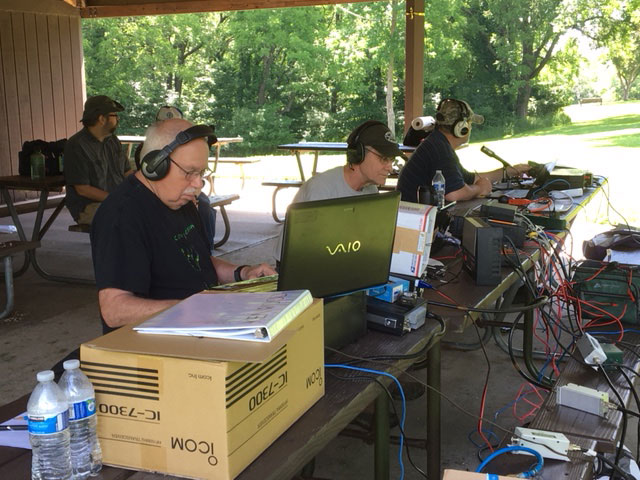 The fruits of all the set-up labor: Actually working the radios, making FD QSOs!