ICARC Field Day
Field Day Photo Album 2006
It was a good Field Day, with a great potluck dinner Saturday night, thanks to the superlative efforts of Jon Poulton, WØCK. We were treated to a downpour, accompanied by lightning and thunder during our dinner. To add to the excitement, the rain softened the ground, allowing in a guy stake to pull out resulting in the 40 meter vertical doing a slow, graceful fall to the ground. Fortunately, it was not damaged and was quickly put up again.
A big "Thank You" to all who participated! Field Day can be a lot of fun, so if you didn't make it out this year, plan for sure to be there next year.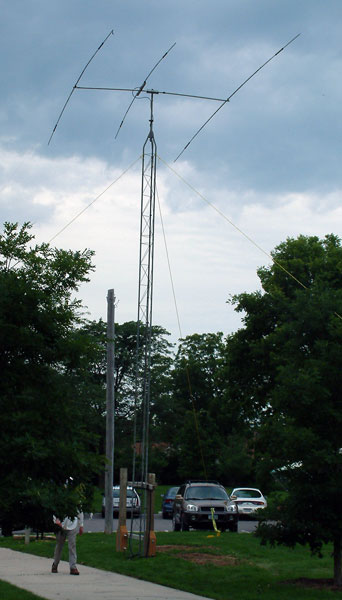 The triband (20, 15 and 10 meters) beam on about 30 feet of tower.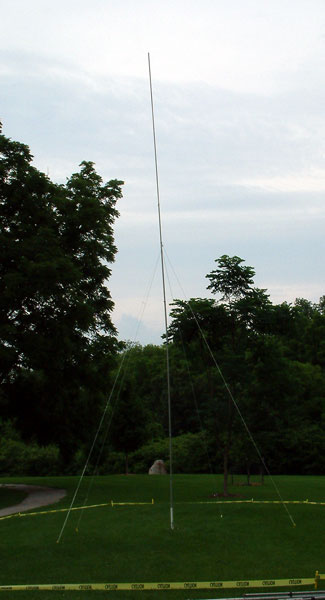 Our 40 meter vertical, with a bunch of radials laying on the ground.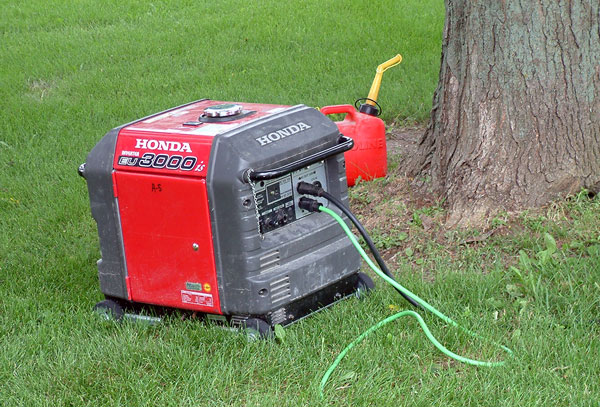 The Honda 3,000 watt generator that we rented from Aero Rental.
It purrs like a kitten!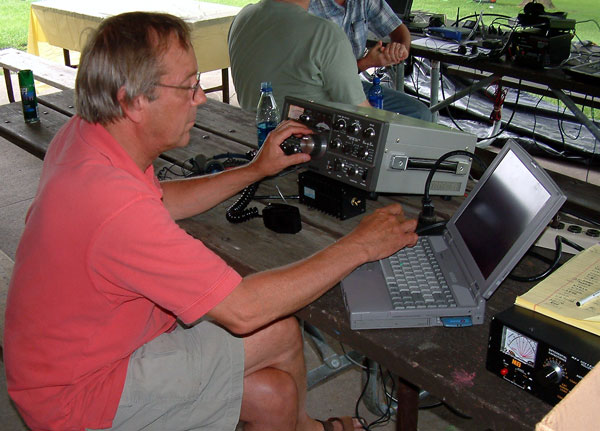 Harvey, NØLBG workin' 'em on 20 meters using a venerable Kenwood TS-520.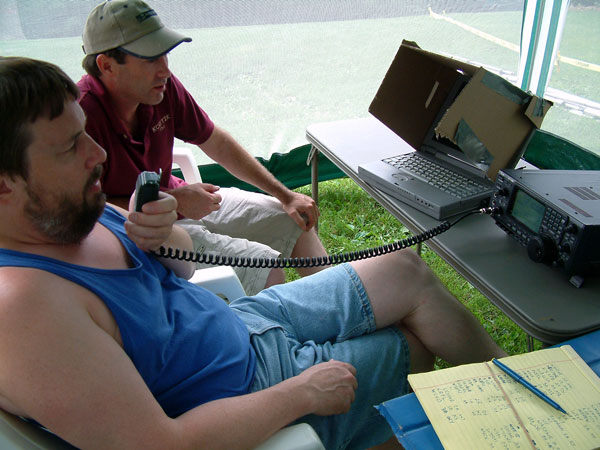 Mark, NØRXD and Rob, KCØTIK on 40 SSB with the Johnson County
Emergency Management Agency's Icom IC-746.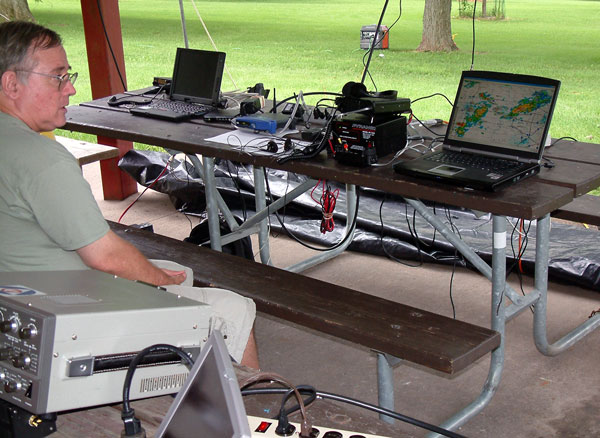 Keeping a wary eye on the weather radar! Boy did it rain, but what's
Field Day without challenges from Mother Nature?
---
Last updated June 29, 2006 by KØCF